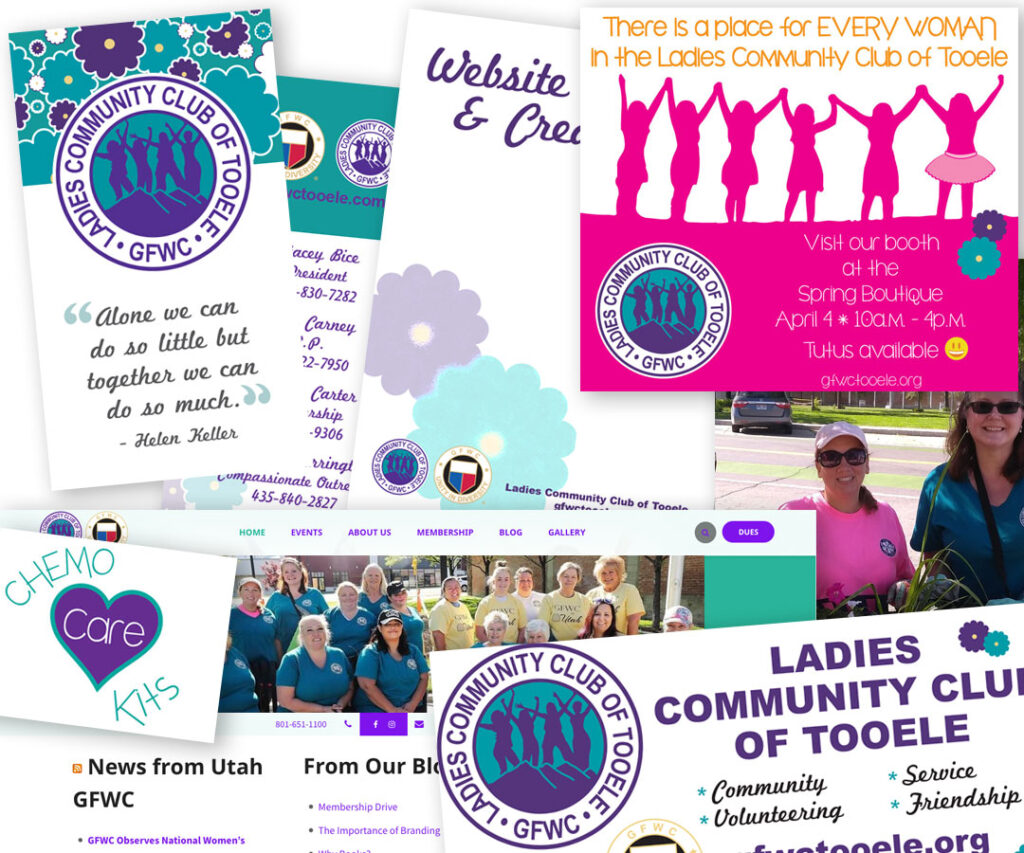 Campaign Collateral

These projects are for the Ladies Community Club of Tooele. A non-profit where Kelly volunteered for almost 2 years.
Projects represented here: original logo and branding, business cards, website, banners, notepads, event icons, and membership drive marketing; created, illustrated, designed, and produced by Kelly Parke.
Video Ad

Short, digital ad for social channel. Utilized stock clips  with original artwork and animation, plus extra frames for CTA. Created in After Effects.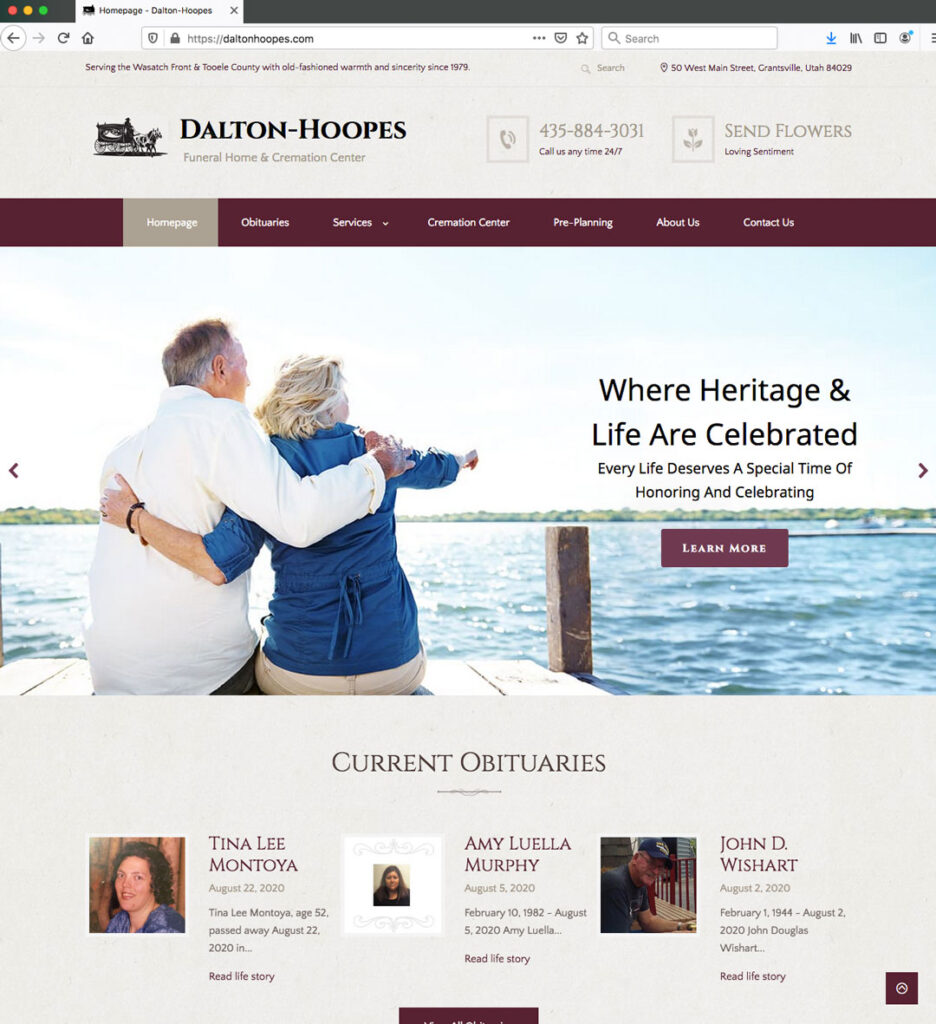 Website Design & Development

Dalton-Hoopes Funeral Home & Cremation Center was a new build in summer 2020, away from an outdated, custom, "free" CMS site.
New identity and branding, photography, video, Web Design, UI/UX, Front-End Web Dev & Production, FTP and domain management. Skinned WordPress theme with advanced plugins. Implemented SEO strategy  and added a cart with WooCommerce. Stay tuned for a case study on this website, complete with before and my original build. Meanwhile, please click here to check out another build (with more of my original photography).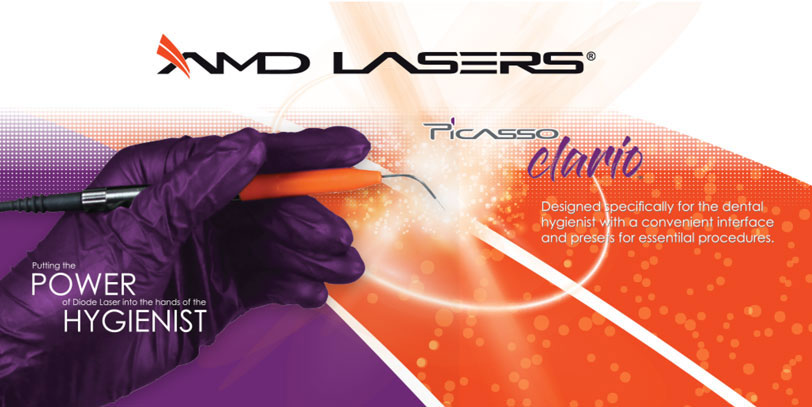 Tradeshows

Original booth designs with impact! Kelly created this design with original photography (hand), and the combination of vector stock, then produced, pre-pressed, and procured the vendor. Collateral included contest entry pads, html landing page, social media ads, and postcard mailings.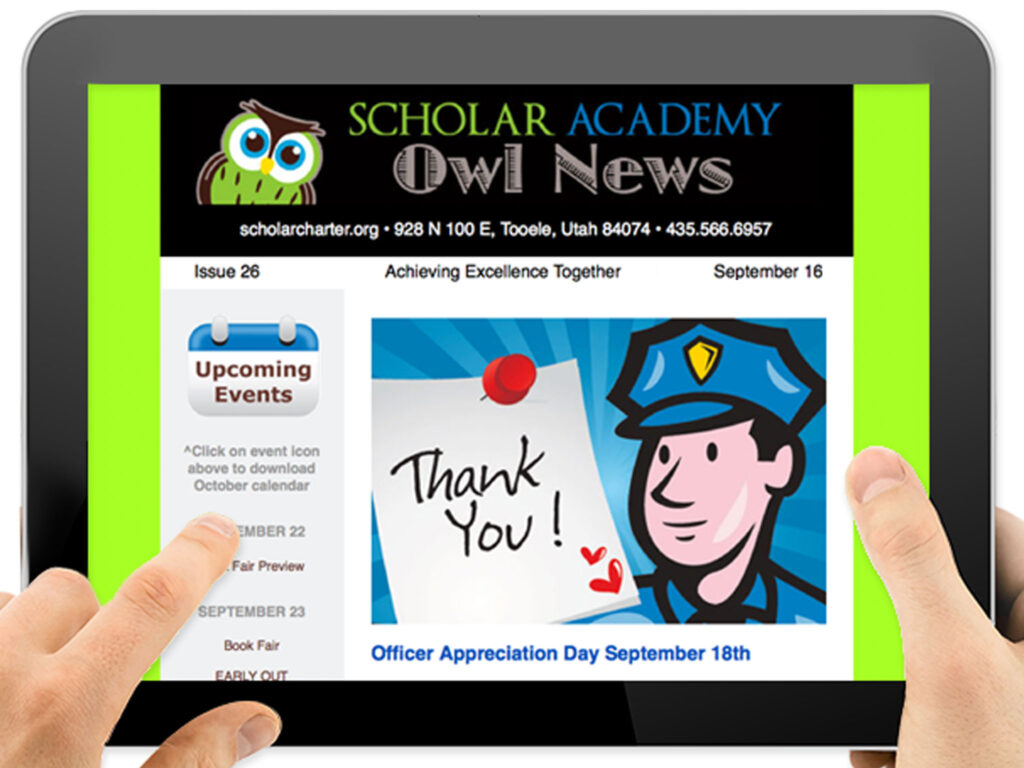 Self-Hosted HTML Newsletters

While in the position of Technology Teacher, Kelly also created a bi-monthly newsletter that included her original content creations: event photography, illustration, copywriting, motion, and layout design. Also included email blasts to parents, staff, and the board. She also managed the web directory/ftp, project management, web page production, and performed all coding.
Ask to see more digital projects during our interview.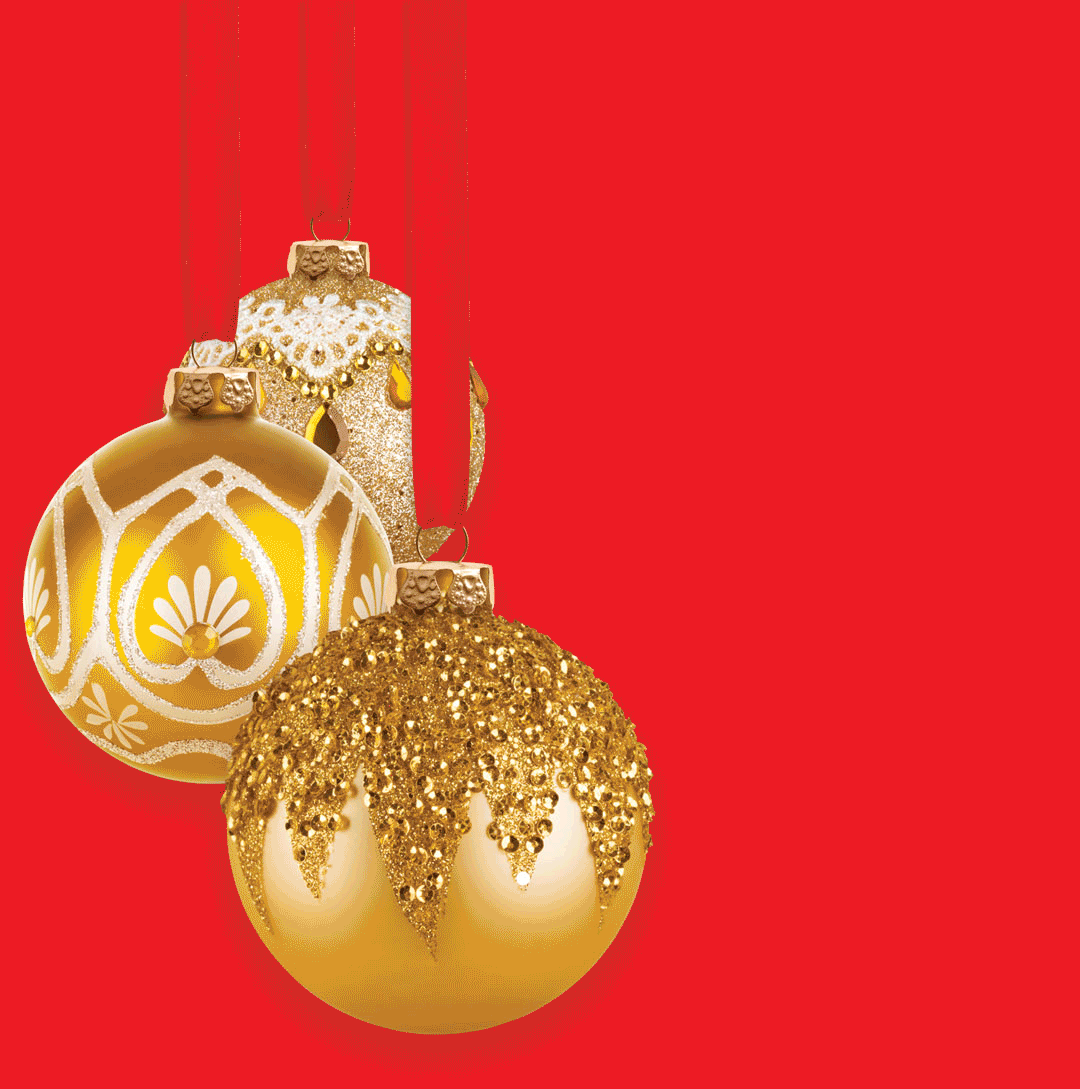 Christmas Card Animation

Originally set up for print on white metallic card stock, with spot glitter UV and spot foil stamping.
Animation companion sent out to industry KOL's (Key Opinion Leaders). Original sparkles illustration and typography created in Illustrator. Animation was created in Photoshop with the use of two stock images (ornaments and ribbon).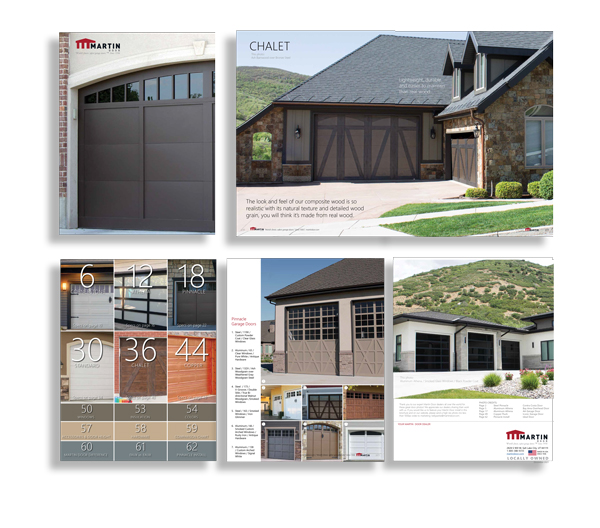 B2B2C Brochure

Created design and layout in InDesign, with some original photography (including the pages you see here). Added editorial self-promo pages with original concept, graphics, and creative design.
Built with spreads and a more consumer-centric design for print production with set up for traditional offset web press, as well as conversion for digital download.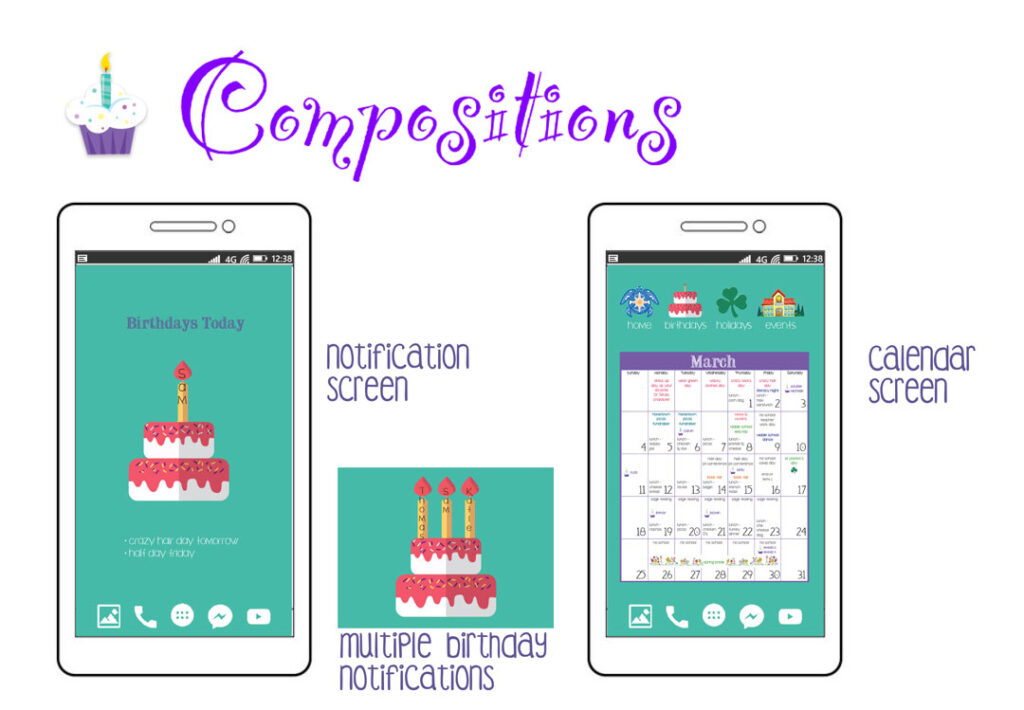 UI/UX
This particular presentation was for a simple elementary school birthday app, user-centric and created from student requests. Their input drove my innovative solution.
Though I'm fairly new to the world of UI wireframes, UX atomic design, UI grids, and heuristics – I've created a few prototypes that reflect superior form and function. I'd be happy to show full proposals, strategies, flowcharts, comps, and video prototype demos in person.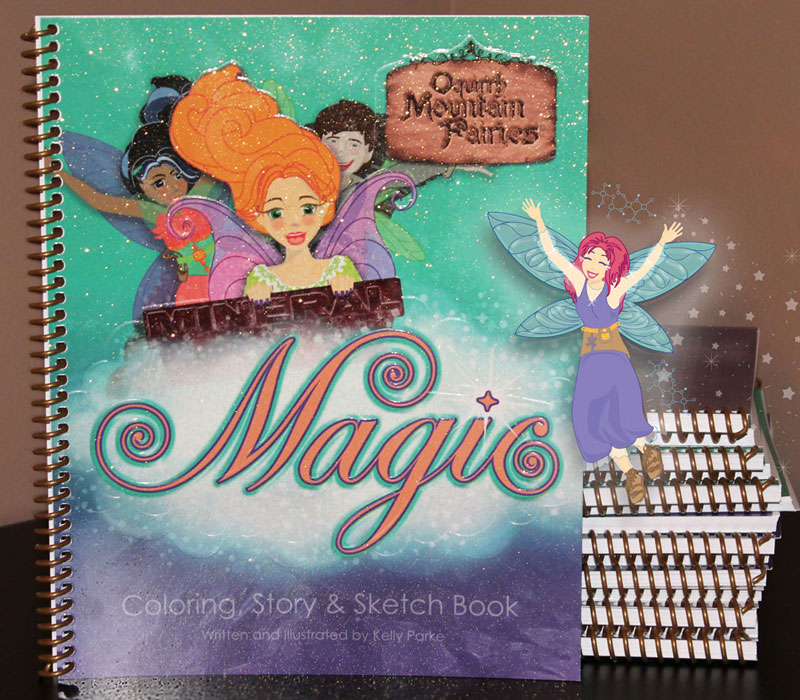 Children's Book

Author, illustrator, graphic designer, print production and pre-press, plus served as my own print broker for a specialty print that included heavy cover stock (the book weighs almost a whole pound), glitter UV + embossing.
My combination story/coloring book took years to research and illustrate, with over 230 drawings to color. It's about a few clumsy fairies, magic, space, and science; written for older kids (2nd grade +) who love to color. It's STEAM-infused for total engagement.
Click to see book samples, ©2022 Kelly Parke. All rights reserved.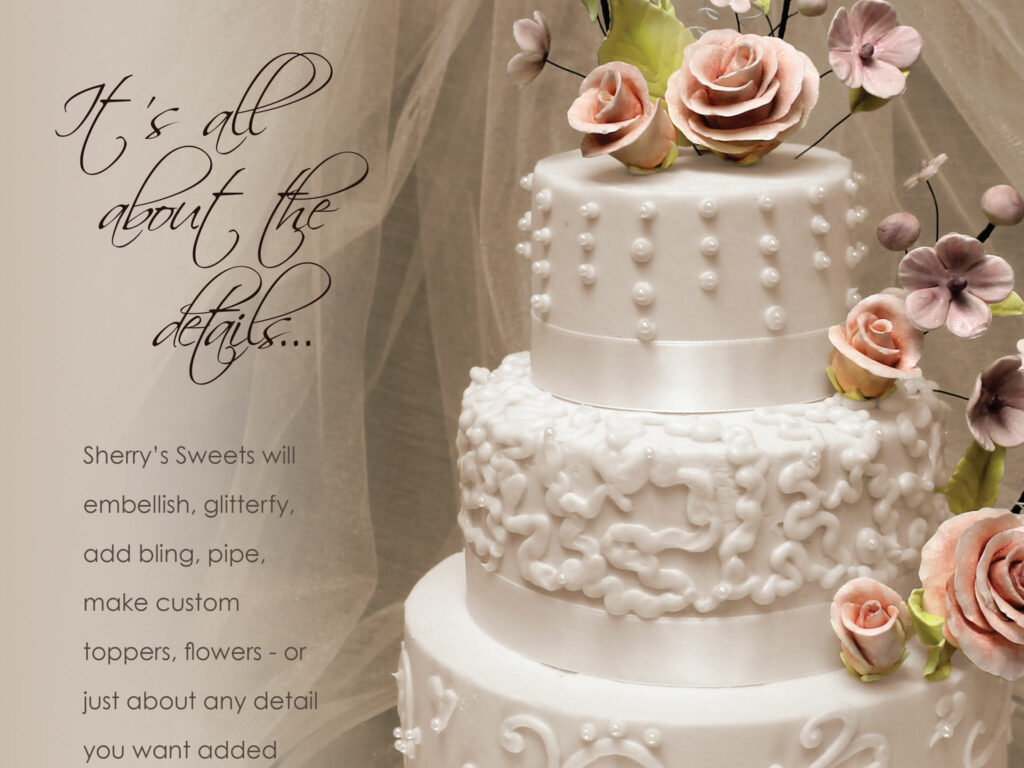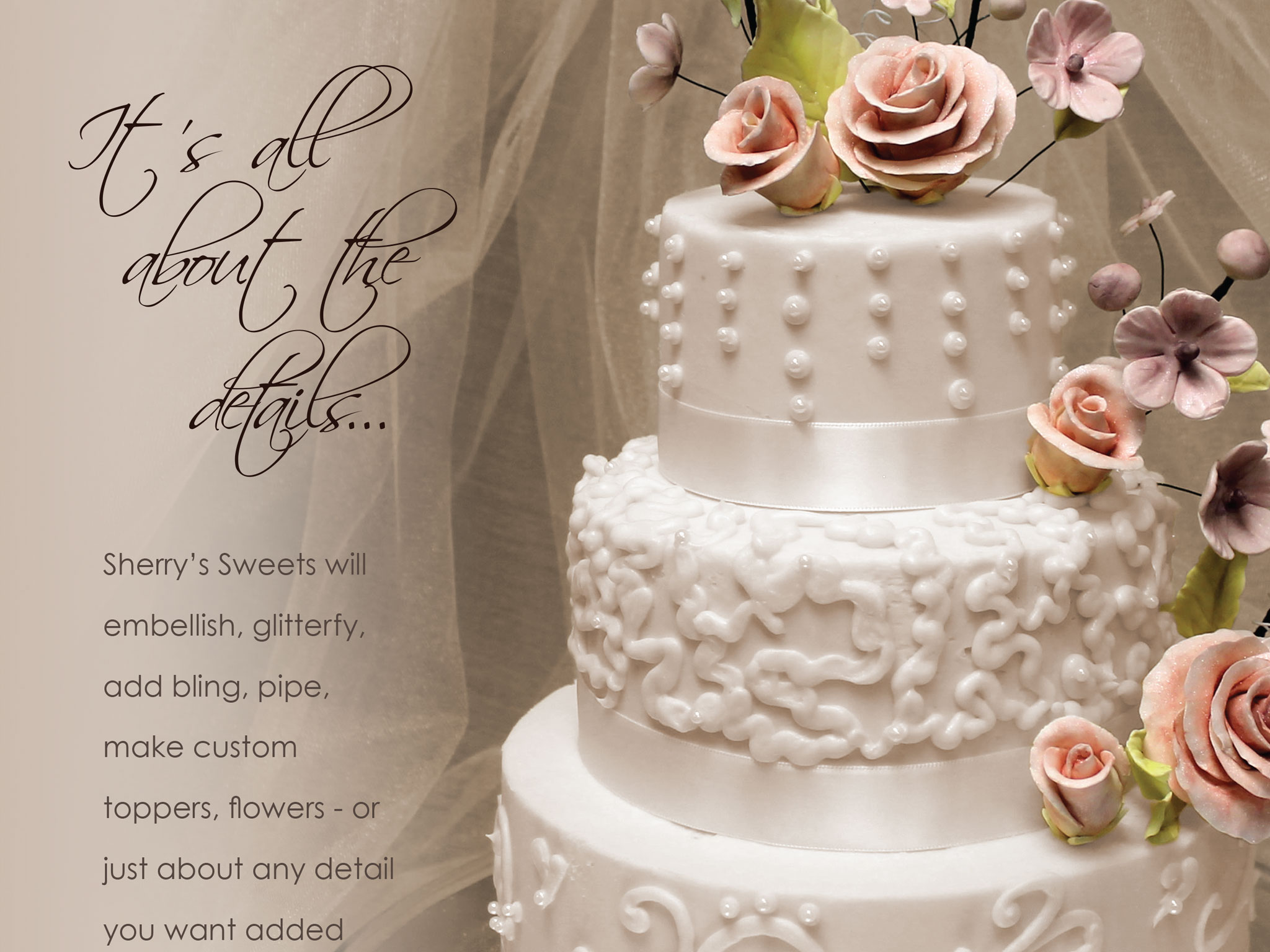 Wedding Cake Order Book

Created a custom wedding cake portfolio book with order form and branding. My original photography (like the photo you see here) was used extensively, as well as photo editing of existing client photos.
Designed the layout and choice of fonts for an elegant feel. Also made a page-turner movie with music for Facebook. Served as print broker (quotes, pre-press, select printer, pick up, and deliver.)