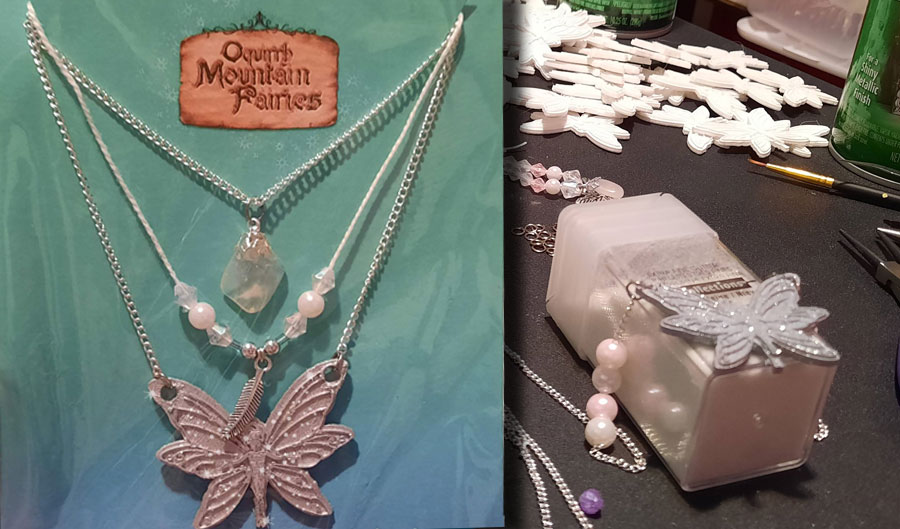 This fun fairy necklace started from my Wing Wall illustration at the 2019 Oquirrh Mountain Fairy Book launch.
I made a poster to hang outside the Book Nook so visitors could get their photo taken with fairy wings.
I created the original artwork in Adobe Illustrator, shrunk it down and edited it, then used 3D modeling software to slice for 3D printing.
Once printed, a mini-drill was used on the end of each wing so jump rings could be inserted.
Spray-painted with silver and glitter spray-paint and the pendant was ready!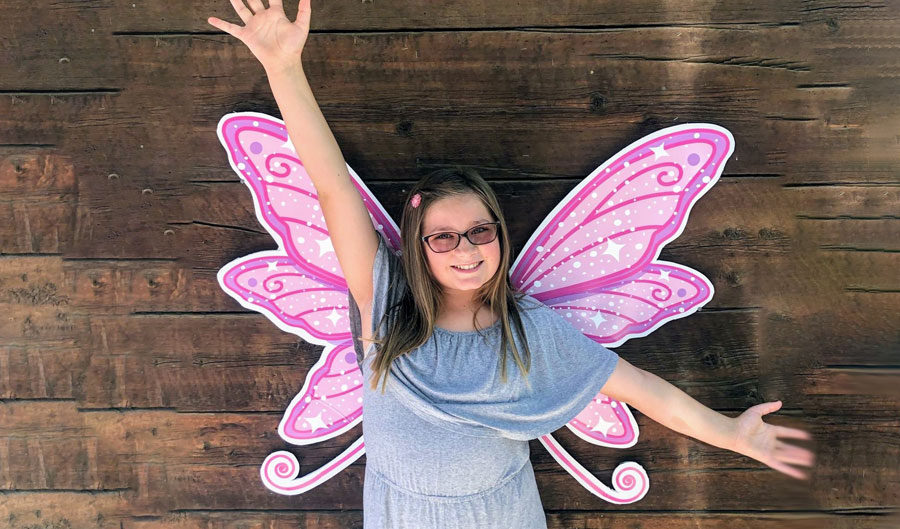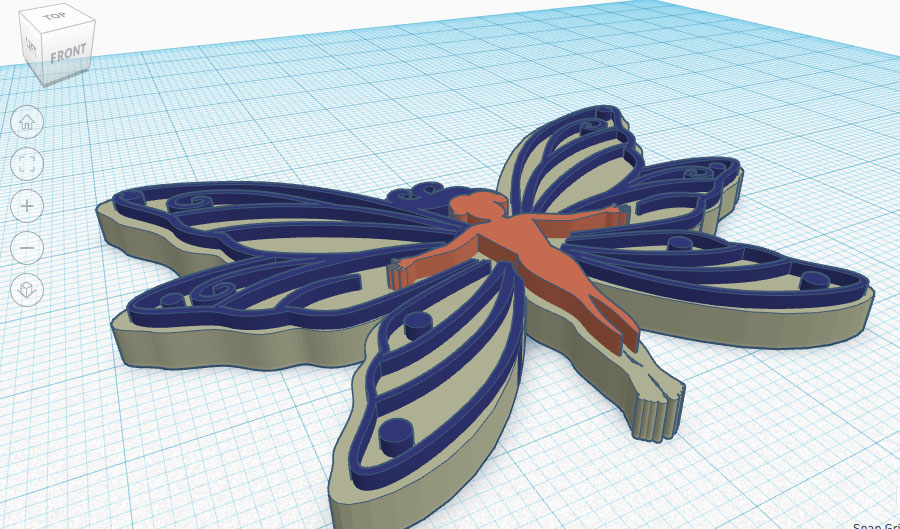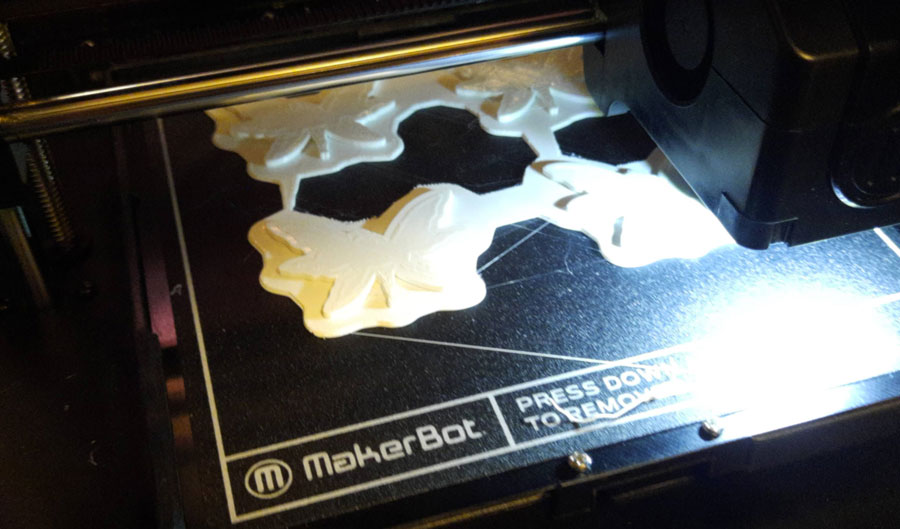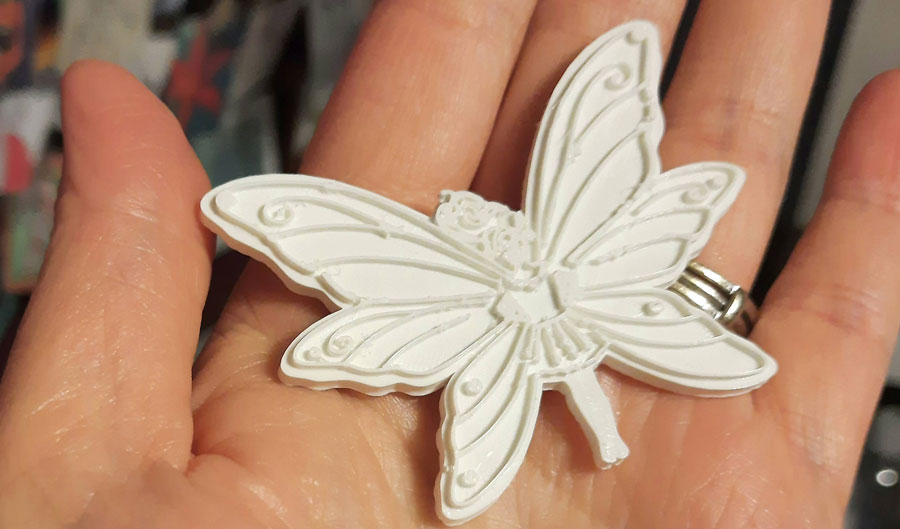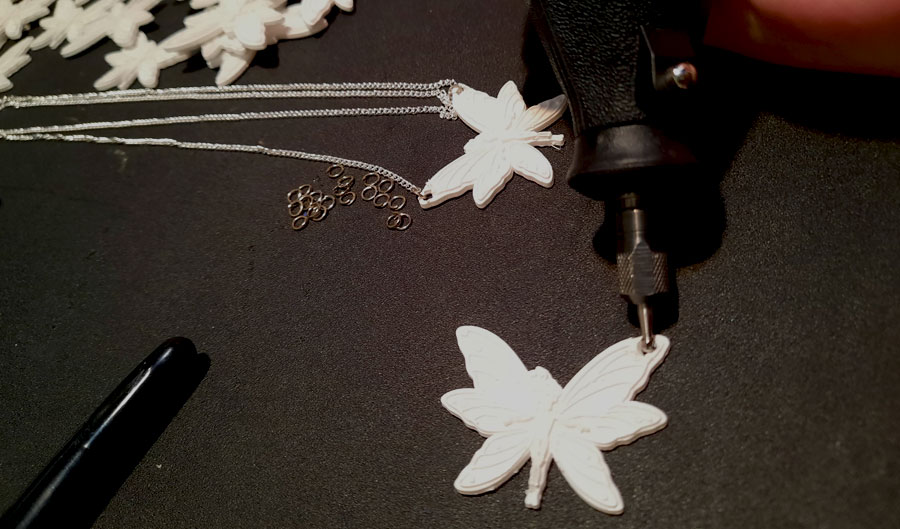 The Oquirrh Mountain Fairy necklaces are a tri-strand: one strand is the mineral pendant, 2nd strand is made up of sparkly beads and a small pendant, 3rd strand is the 3D printed fairy pendant (shown above).
The agate mineral pendant takes months to create: mineral hunting and mining minerals out of the earth in Wendover; breaking seam agate chunk into sizes suitable for tumbling; tumbling at different speeds, with 4 different grits, over 30+ days.
Once the agate is nice and shiny, it is attached to a bell bale, jump ring, then the silver chain.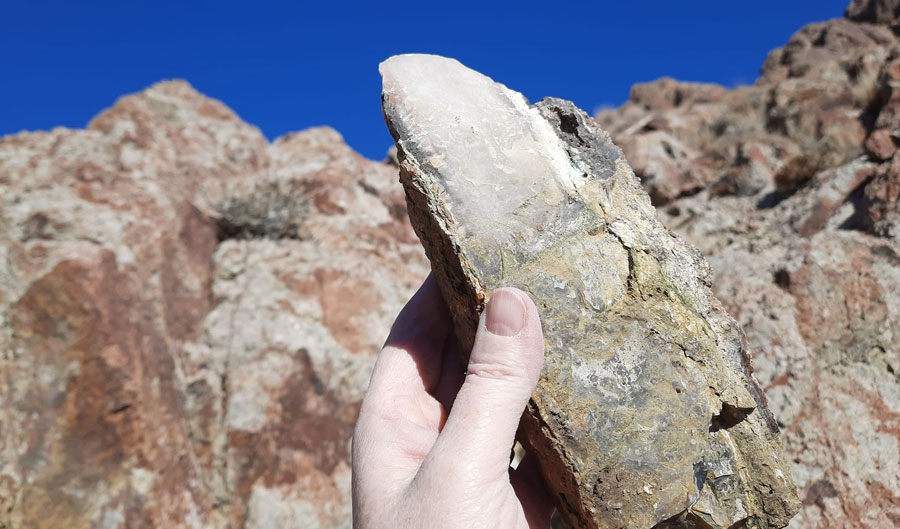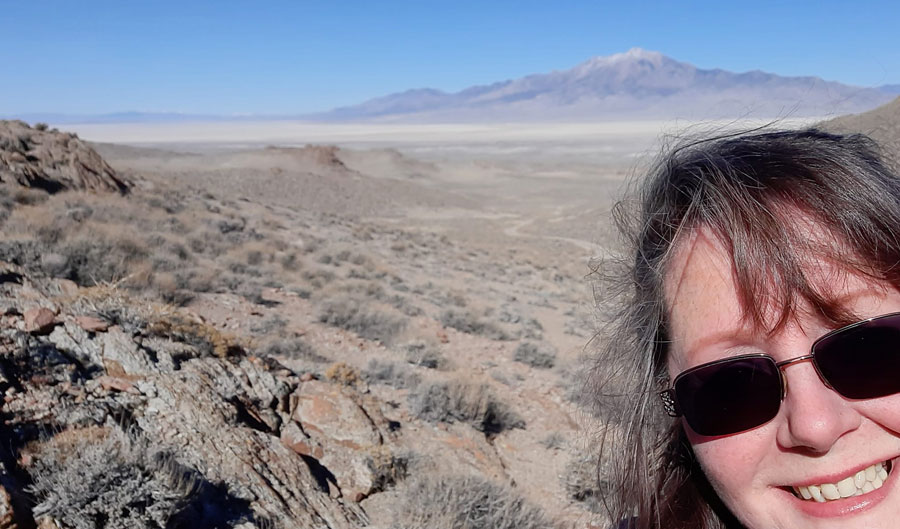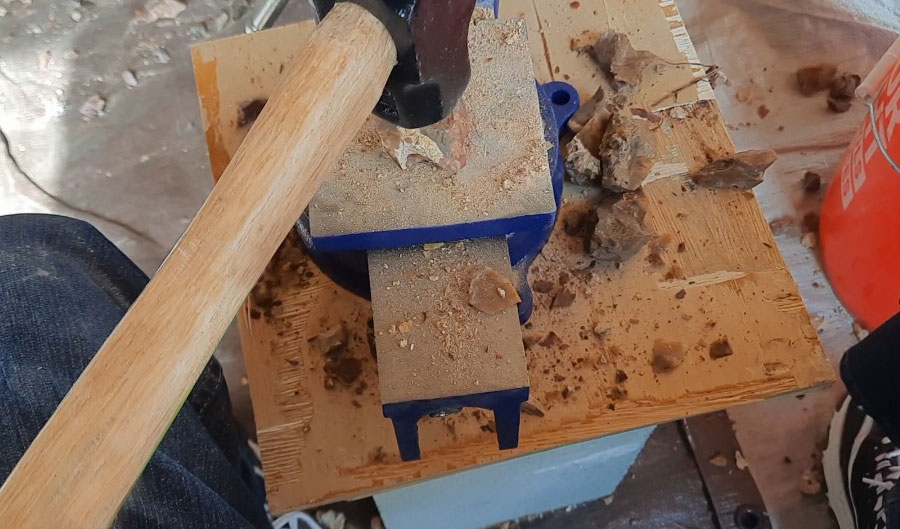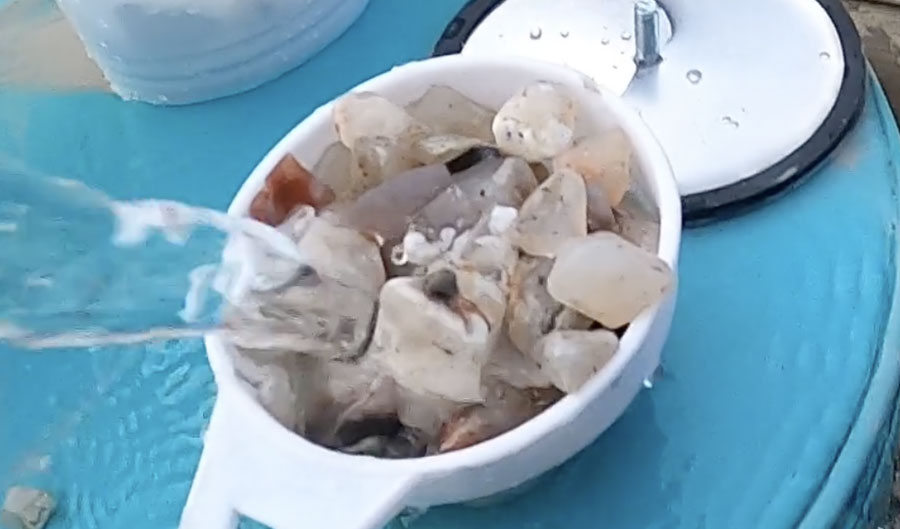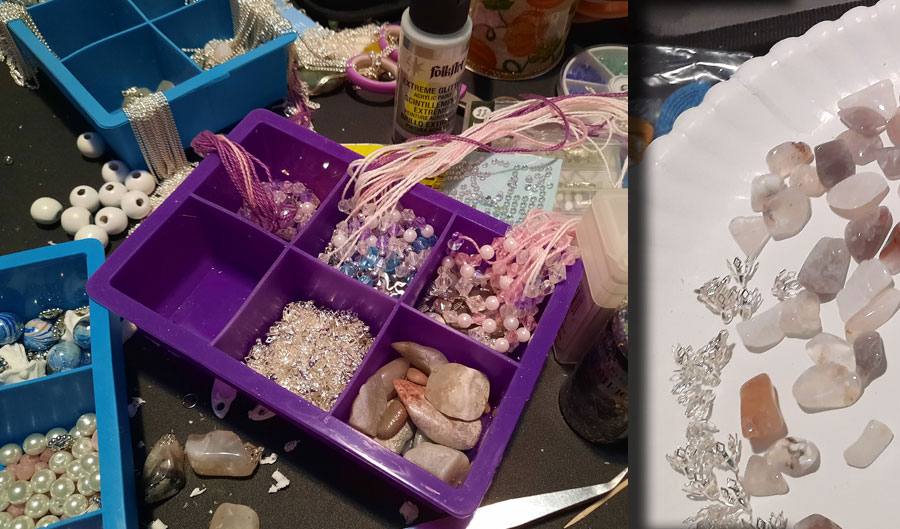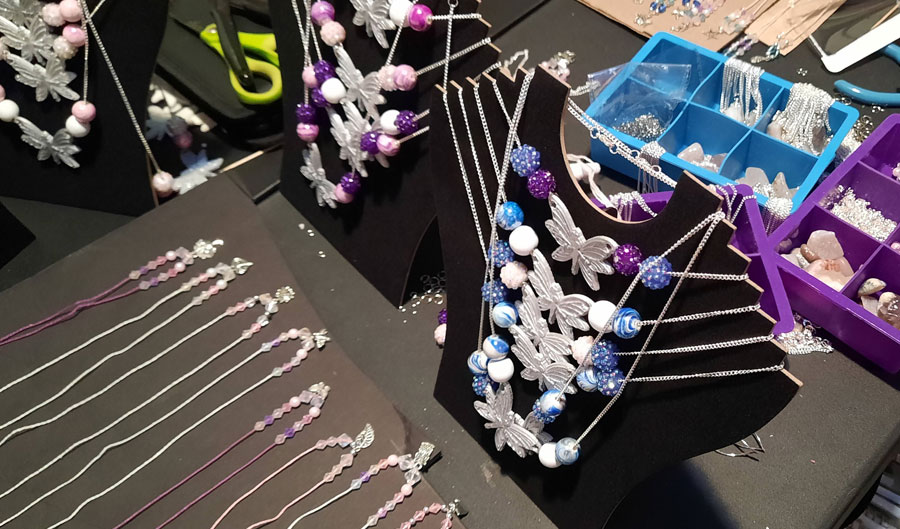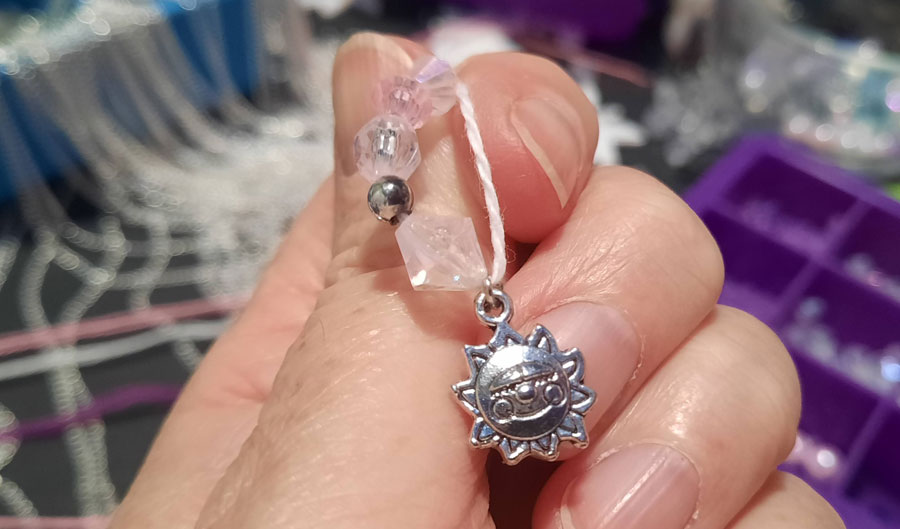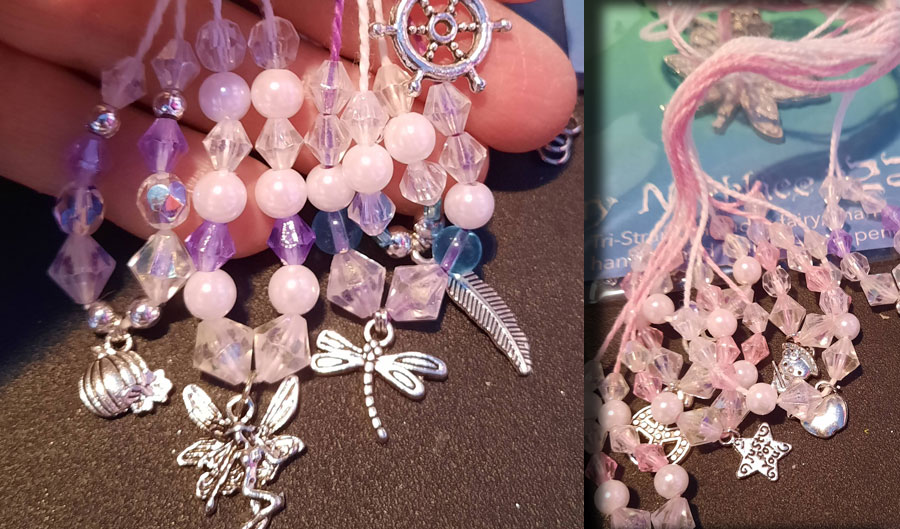 Next is the bead strand, which includes beads from projects over the years and new beads from a local shop.
Because I used yarn, jump rings and clasps had to be glued on (won't be doing that again…must check size of bead hole next time or use fishing line). That took extra time, but, still made show deadline.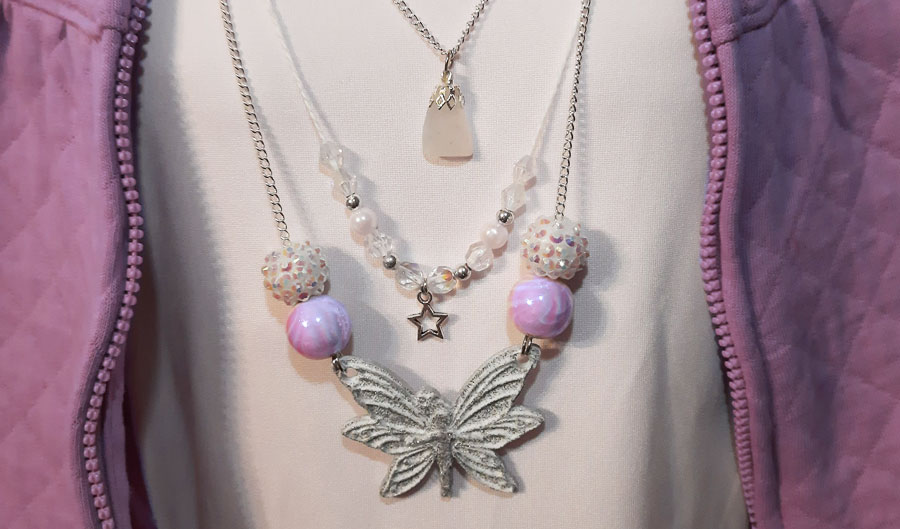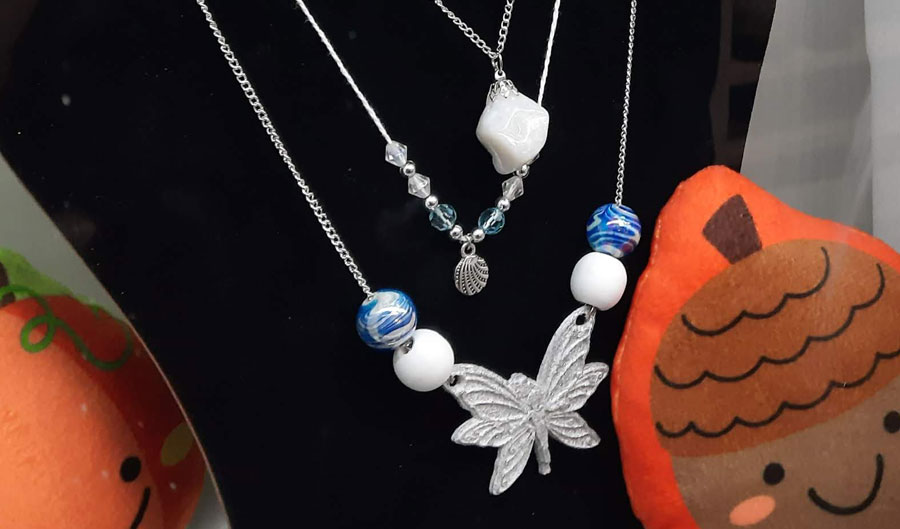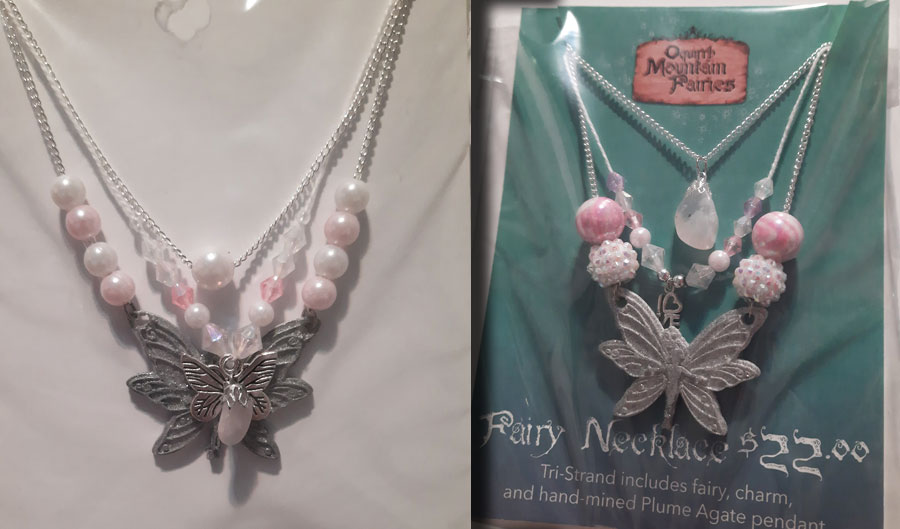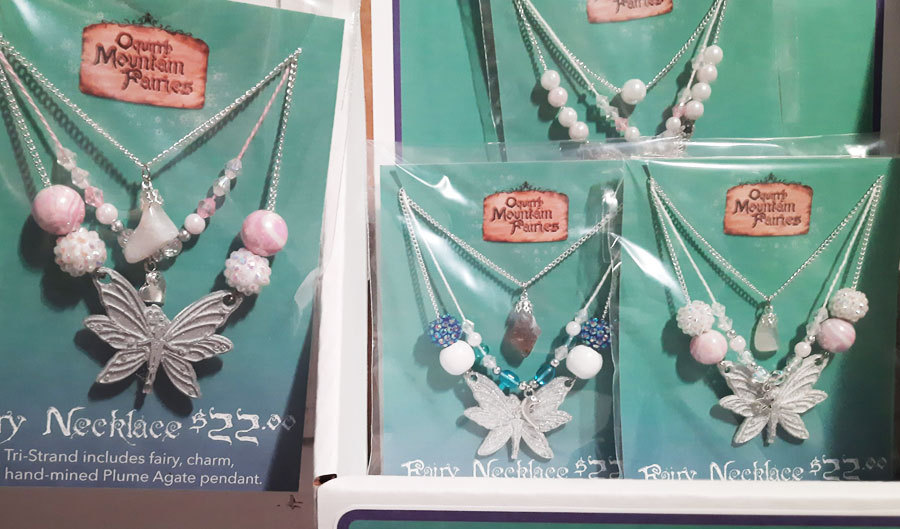 The Oquirrh Mountain Fairy Necklace was on a fairy costume, featured in a display case with all the minerals for book #2 in the series "Mineral Beauty".
The fairy necklace and entire costume was donated to the Children's Justice Center as part of a silent auction.