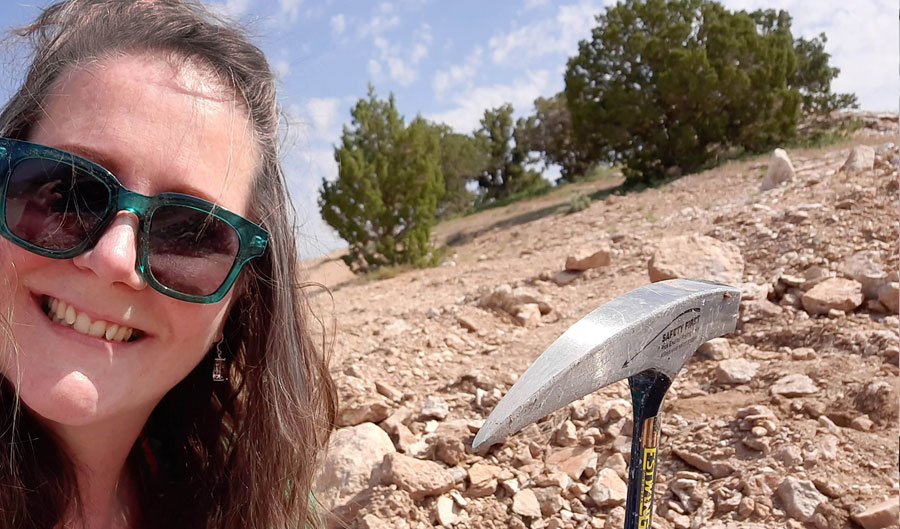 Mineral Hunter, Kelly Parke (aka rockhound) is a member of the Tooele Gem & Mineral Club. From February through early spring and fall, we go mineral hunting all over Utah and parts of Coloarado.
As a club, some of our finds go into rock grab bags for kids at our annual "Gem, Mineral, Fossil, & Jewelry Show" during the 3rd weekend of September. For 2023 it's September 22, 23, 24th. We're always looking for new members and volunteers, it's a fun family event.
It's not glamorous, driving for hours to a dig location, then hacking minerals out of the dirt for hours – but it is wonderful! Our group is very helpful and kind, made up of newbs, beginners (like me!) intermediate, professionals, rockhound nomads, and geology masters. I'm grateful for the continuous education they have given me.
Here's a few of my mineral hunting adventures to Wendover for Seam Agate and to Milford for Bubble Opal and Fluorite.