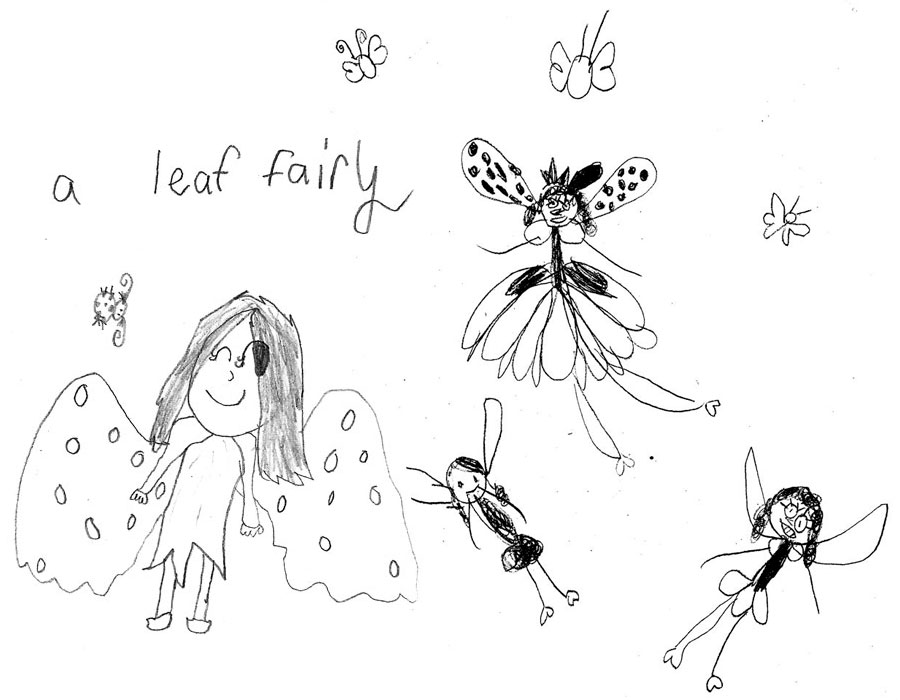 February 2013
I had an opportunity to share my fairy experience with students at West Elementary, introduce a favorite Flower Fairies pop-up book by Cicely Mary Barker, and pass out Fairy Finder pages. Students were able to imagine all sorts of different fairies, then draw them.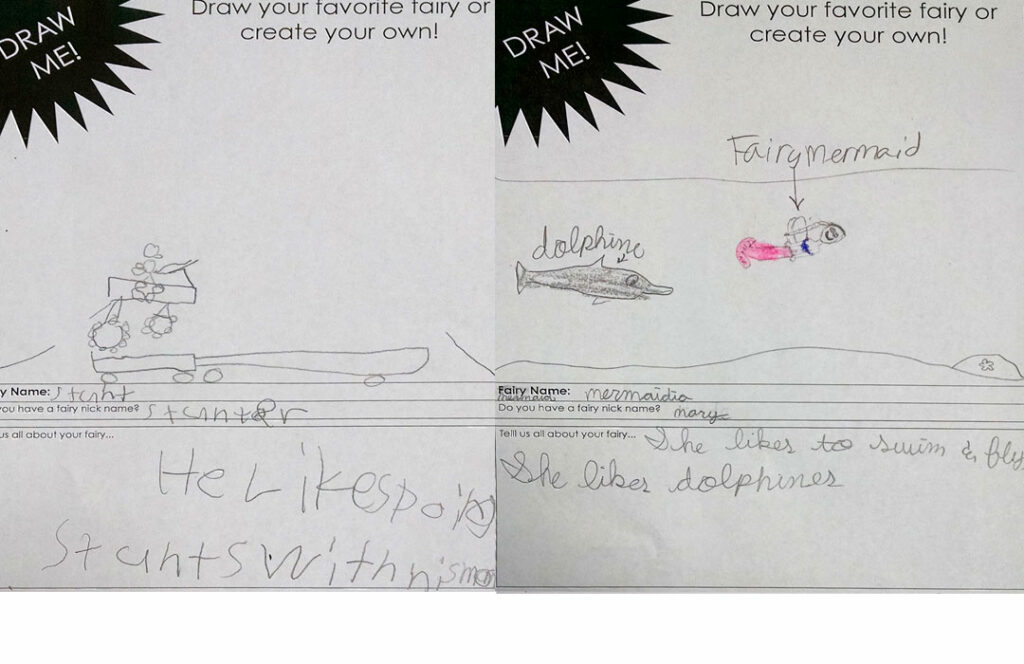 November 2015
In my capacity as a Technology Teacher, there was a much larger audience (500 students) at Scholar Academy, where these smart kids tested the Oquirrh Mountain Fairies "Mineral Magic" story intro book, with character bios, and another Fairy Finder page. These older students were inspired to draw a variety of fairies with names and a background story.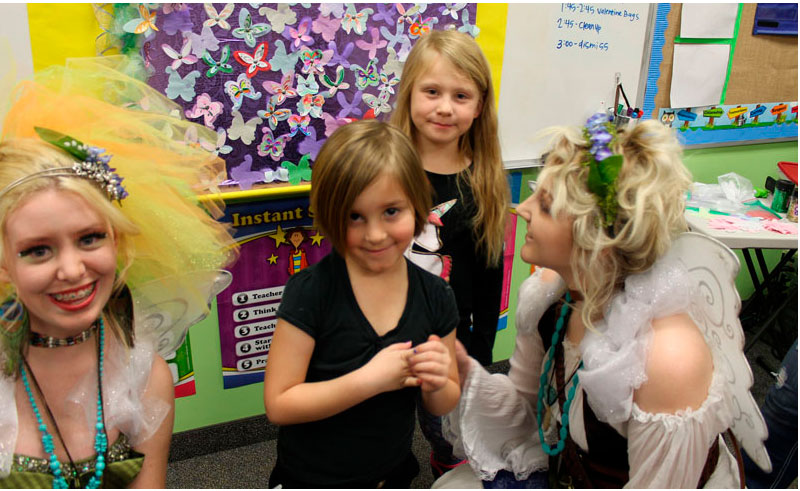 February 2016
Literacy Night at Scholar Academy was a huge hit with students as they colored fairy wings so the "clumsy fairies" could fly back to the copper mine. It was also a jolt for my evolving fairy story, especially seeing it acted out by two very lovely and kind fairies.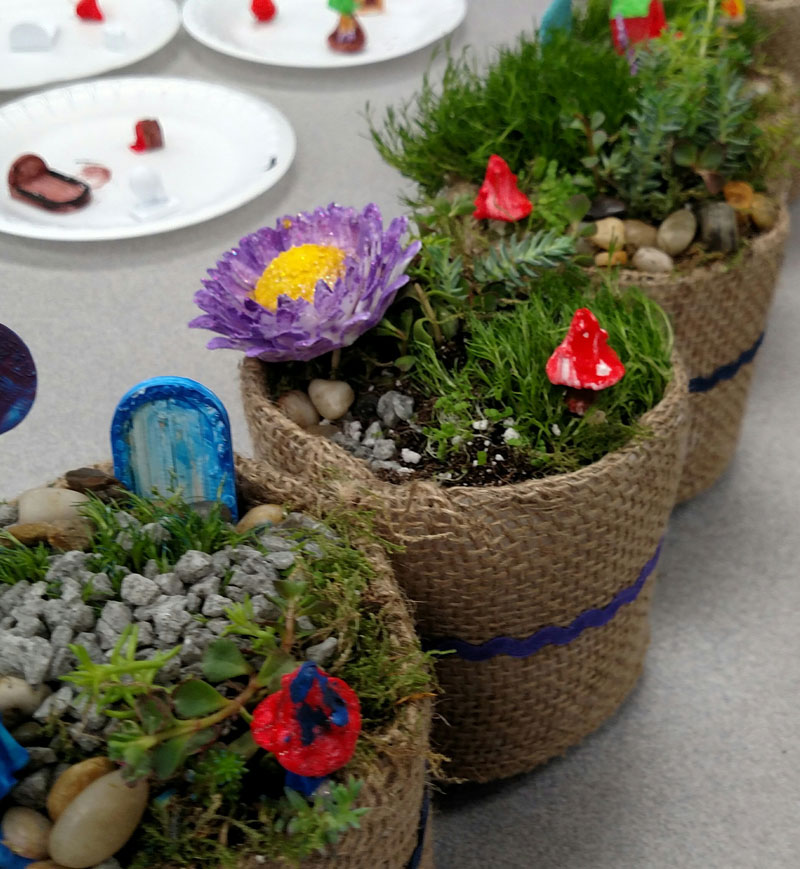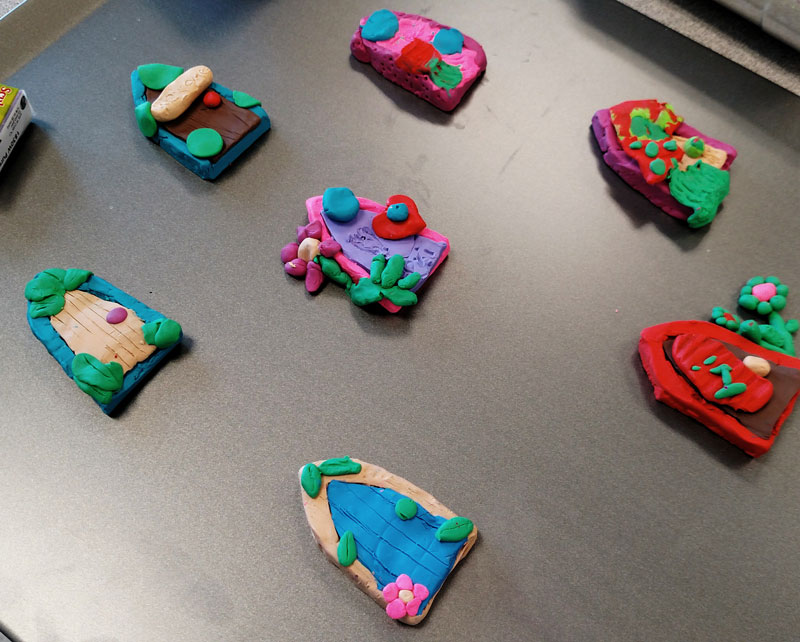 October 2017 – May 2018
Fairy Club at Bonneville Academy
2016 Was a crazy year for me, entering college (again) for a BA in motion graphics, animation, and interactive design – adding to my Graphics/Illustration and Technology degree programs (total of 6 years). That first year I programmed a fairy app in JAVA (look for that app in 2020); developed, prototyped and had review parties for a Oquirrh Mountain Fairies board game – which were hugely positive in that the kids wanted to play it over and over again! (expect to see this fun game for sale in late 2020 or early 2021). What made it even more crazy is that by 2017 I was also teaching full-time K-5 STEAM (science, technology, engineering, art, and math) and middle school Coding, Game Development, and Graphic Design – as part of my teaching scholarship requirement.
That was an amazing experience in and of itself, but what really put me in a blissful state, was my Fairy Club. My STEAM classroom was full of cool stuff, including a hydroponic station to grow our own fairy gardens, an upcycle station to repurpose 2-liter soda bottles into planters, a 3D printer so I could print fairy pics and accessories for those tiny fairy gardens, a fairy forest (all sorts of trees from floor to ceiling) where beautiful hand-made fairy ornaments hung with care, then we experimented with clay and different fairy door designs, to make fairy door magnets. I may start that club up again for the community.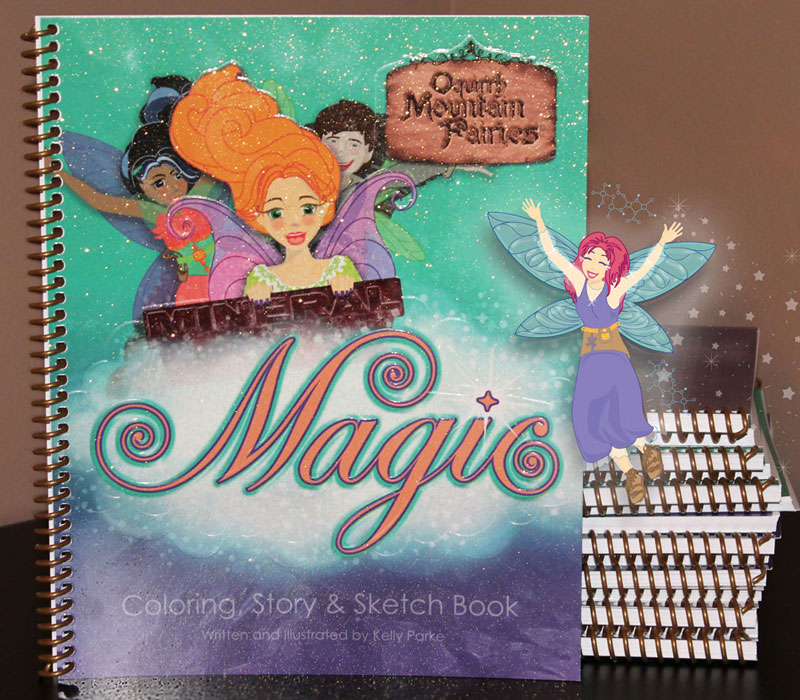 August 2019
A Book Was Born
After being introduced to a magical place in the midwest back in 2012, I became obsessed with creating a magical and joyful place for others.
As a former teacher, I wanted this joyful magic to reach as many young creatives as possible.
After years of field research (see my timeline posts above), a story from my tween child, fairy name ideas from my oldest child, and inspiring books from fairy artisans; I certainly put my creative spin on an old idea, then paired it with a few of my favorite subjects: coloring, fantasy, science, local history, and space.
It's quirky, fun, STEAM infused, and a great tactile escape.